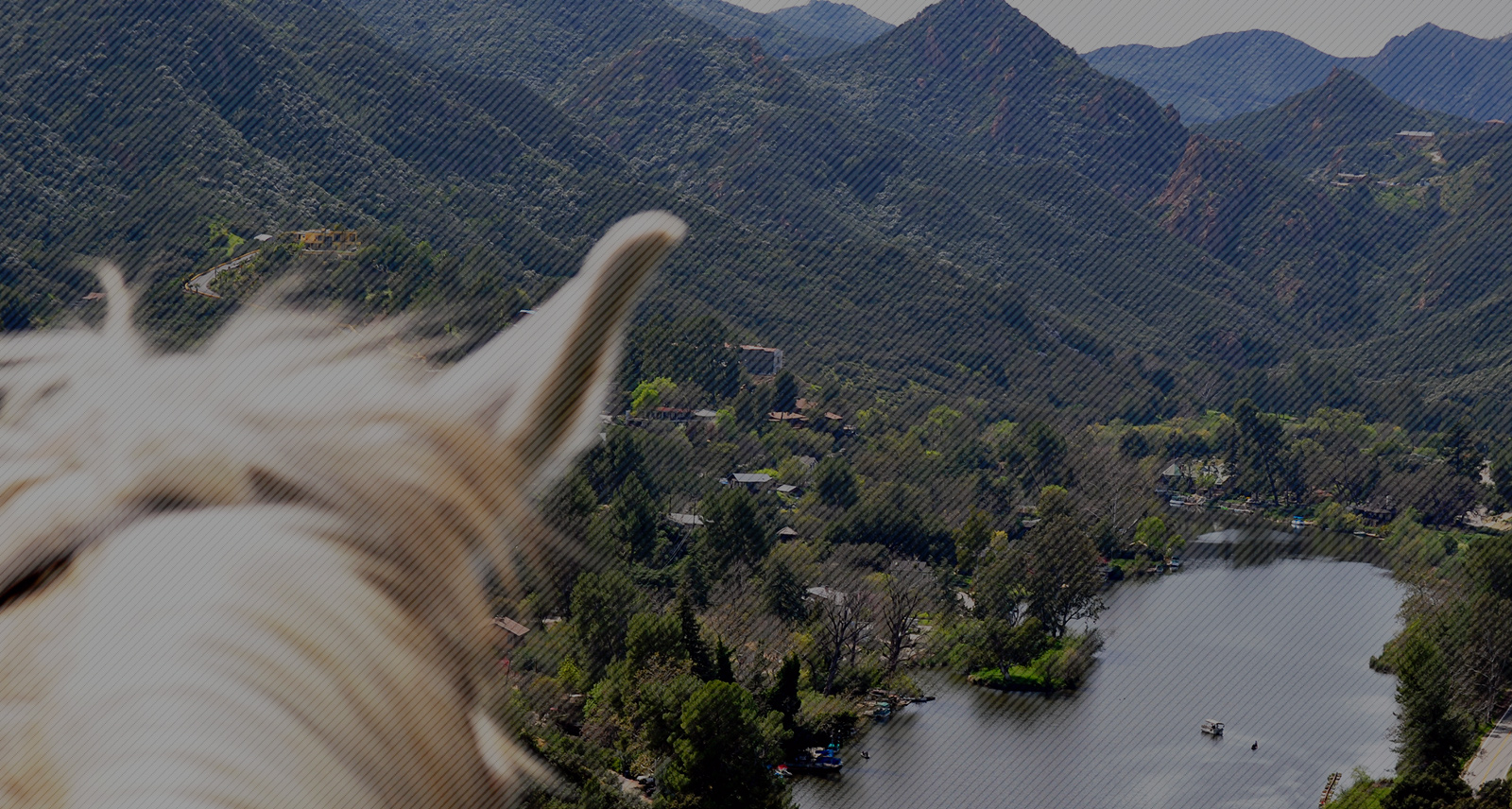 Re-Sprouting
While everything in sight was burned and barren by the Woolsey Fire, there is now new growth, a re-sprouting, reminding us that we can rebuild, especially with all of the love and support we have received from you. Ride along with us once again to witness the transformation and vitality of these trails!
Agoura Hills - Paramount Ranch
This ride was a 1 hour, 3 mile loop located just behind Malibu. One of its features was a great old western town that has been used in hundreds of movies. The scenery was amazing. It had beautiful forests and an abundance of wild life. Deer, coyote, and bobcat sightings were common. There were streams that flow all year and the horses love to drink and splash in them. This trail pleased kids and adults alike. We look forward to riding again with you soon at Paramount Ranch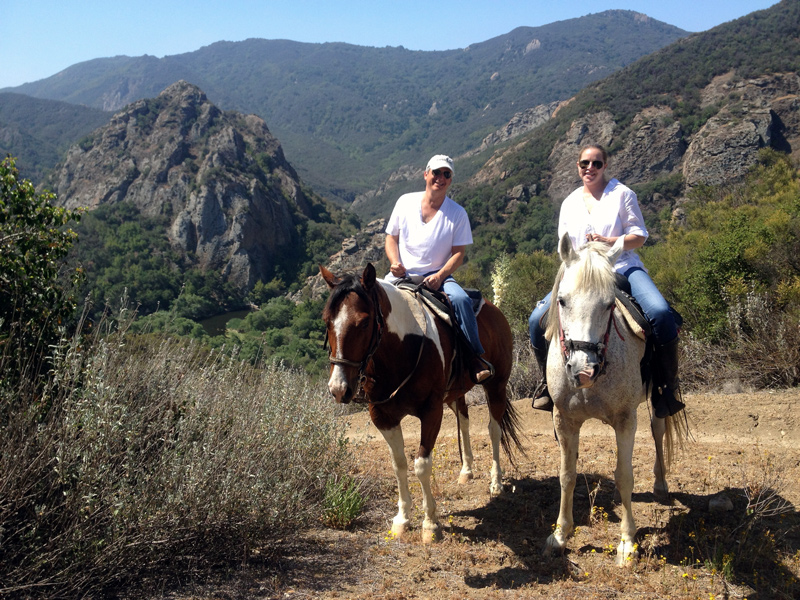 Agoura Hills - Malibu Creek (CLOSED)
Malibu Creek State Park: This 1 hour ride started at Paramount Ranch National Park, then it took you directly into Malibu Creek State Park. It passed through the ranch once owned by former President Ronald Reagan, then continued into a beautiful, majestic forest that opened up to an amazing view of Malibu Lake. This trail ride was a 3 mile loop located in the beautiful Santa Monica Mountains of Agoura Hills. 2 hour* (6 mile loop) Malibu Creek State Park: 2 hour continued on from the 1 hour trail ride, completing a 6 mile loop that took you deeper into the Santa Monica Mountains, overlooking Century Lake. We look forward to riding again with you soon at Agoura Hills.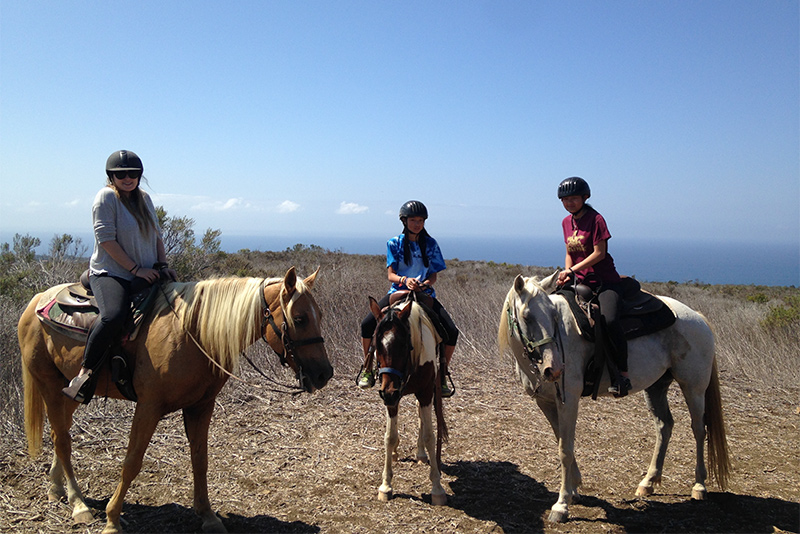 Malibu - Zuma Canyon (CLOSED)
This ride took you into the beautiful Santa Monica Mountains, revealing breathtaking ocean views. On a clear day you were able to spot multiple coastal Southern California islands (Catalina Island, Santa Barbara Island, and San Clemente Island). The trail went through a beautiful forest-like canopy. In spring and summer, native wild flowers were abundant. A very relaxing and therapeutic ride! We look forward to riding again with you soon at Zuma Canyon.
Please remember to download, print, sign, and bring this PDF form to your ride.
235lbs Rider Weight Limit
Rider's age: 6+ years old
- - - - - - -
Directions
Malibu Creek and Paramount
2903 Cornell Rd. Agoura Hills, CA 91301
If you booked your ride at Paramount Ranch National Park in Agoura Hills From the 101, exit at Kanan Rd. and go south. Cross over Agoura Road and your next left is Cornell (no stop sign or light, just a left turn lane) Go left on Cornell. Stay on Cornell. You will see a wood and stone sign for Paramount Ranch on your right. Turn Right into the park and follow the paved road. Park near our giant truck and horse trailer. Check in with your guide 45 minutes prior to your ride time.
- - - - - - -
Frequently Asked Questions
Here are some answers to questions that riders have asked us in the past:
Do I have to pay for parking?

No, parking is free for all riders.

How many people can ride at one time?

We can take up to eight riders per hour.

What Should I Wear?

We suggest wearing loose long pants (Wear shorts at your own risk), must wear closed toed shoes, tennis shoes are good enough.

Can We Bring a Camera?

Absolutely! In fact we encourage you to post them and share them with your friends! Send us your pics and we may even feature them next to our celebrities! However, we are not responsible for damage or loss to your equipment.

I Have Never Been Horseback Riding Before. Is That OK?

As long as you are below the rider's weight limits and in physical condition outlined in the rider release form, you're ok. Just enjoy the ride!

Where can I eat before/after horseback riding with you?

Just a few minutes from where you will meet us for your Agoura Hills trail ride, there is a fantastic restaurant called The Old Place. Right next door to The Old Place, there's also a hip, welcoming winery called Cornell Winery.

How Long are the Rides?

All rides are approximately 1 hour** long. Additional hours available. Please ask for details. **All riders are expected to arrive at their reserved location at least 45 minutes prior to their reserved ride time.
(818) 510-2245
Malibu and Agoura Hills offered the most beautiful trails in the national and state parks of Los Angeles. We will remember and rebuild our community, together!